The Robotic Process Automation (RPA) course is a 12-week online course that will prepare you to be job-ready as an RPA Analyst, Developer and Consultant. The course is free for military veterans and spouses or $5000 AUD + GST
Robotic Process Automation (RPA) is the configuration of software to emulate and integrate the actions of a human interacting within digital systems to execute a business process. RPA Consultants design and develop scalable automation solutions. The RPA Consultant forms the bridge between the RPA Developer and the client. The RPA Consultant is an essential role within the RPA implementation team and RPA Centre of Excellence. RPA Consultants identify potential automation opportunities through their high-level and deep process analysis skills. The consultant is the fulcrum between the client and the RPA solution development team.
What skills do I need for the role?
The best RPA Consultants have excellent communication skills and the ability to
collaborate with Senior RPA Developers. To be an effective RPA consultant, you should be trained or have an understanding of the required details to build the solution. Typically, RPA Consultants are quite conscientious and possess a logical problem-solving skillset that assists an RPA Consultant in building, maintaining and debugging automation solutions and producing the required technical documentation throughout the entire process.
How do I learn these skills?
WithYouWithMe provides an RPA course delivered online. No experience in coding or software engineering is required. Throughout the RPA course, you will be stepped through the process of developing an automation solution while using real-life cases to test your understanding of the vital elements of the automation software. The RPA course prepares you for your RPA Developer Accreditation.
What job opportunities exist?
RPA Consultants roles are typically within RPA implementation teams in all the consulting
firms, globally. Consulting firms are often looking to enhance their RPA capabilities to meet the ever-increasing demand for RPA.
Where can I expect to work?
Consultanting
Tech
Education
Policy
Finance
Defence
Health
RPA Benefits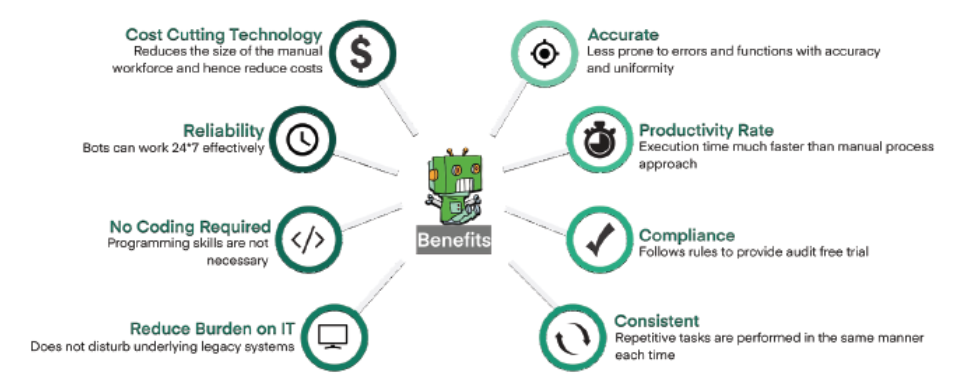 If you would like to know more you can schedule a time for the Veteran Success team to give you a call. Just schedule a time with your preferred career coach using this link.